2019 Winners
Fire Exit Theatre proudly announces the winners from the 2019 Scripts on Fire New Play Competition.
We received 12 submissions from 4 provinces
Our jury consisted of – Angela Konrad, James Popoff and Dr. Rita Dirks.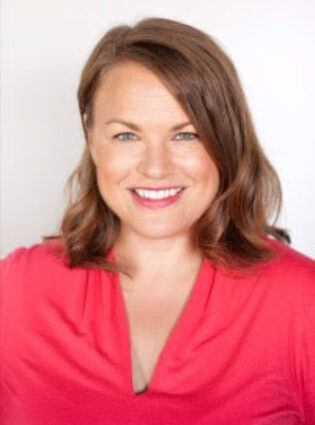 Our winner is – "The Green House"
By Krista Marushy
Krista is a playwright and theatre artist. She is a graduate of Trinity Western University and holds an M.F.A. in playwriting from the Playwrights' Lab at Hollins University. Writing credits include The Curiosity Cabinet (2017 Calgary International Fringe Festival, voted Best of Fest), Cultivation, Honestly! (Pacific Theatre), Nellie's Premier (Rosebud Theatre / Heritage Park), The Ristretto Proposal (TWU), and Secret Life Under the Stairs (published by YouthPlays).
Check out more stuff at marushydesign.com and her production company Naked Thieves Theatre Collective.
About "The Green House"
A daring escape. A foreboding dream. A sole survivor and a trial by fire.
A woman wades into uncertain terrain when she unravels a family mystery involving an otherworldly stranger. As Susanne navigates the memories of seemingly inevitable events, her past reconfigures itself with astonishing clarity and the fantastical story of her childhood comes into focus. Facing off with her feisty and formidable mother, a fiercely loyal sibling interfering on her behalf, and an inexplicable connection to a singular survivor, missing pieces align themselves to reveal an additional narrative she missed the first time around.
A bold new play about looking back to see who you've become and re-exploring our most defining moments.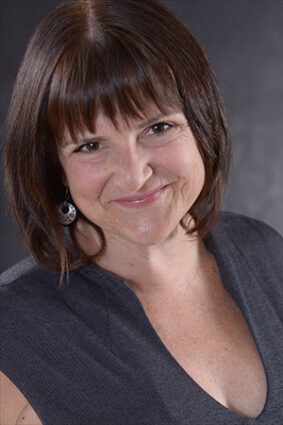 Angela Konrad
Angela is a director, teacher, and dramaturg who has been working in theatre for more than 20 years. She is Founding Artistic Director of Vancouver's Dark Glass Theatre and Professor of Theatre at Trinity Western University. For Dark Glass, she has directed disPLACE, a devised verbatim play about the refugee experience; Lynn Nottage's Pulitzer Prize-winner Ruined, and The Amish Project by Jessica Dickey, a remount of a production she directed at Rosebud Theatre in the summer of 2018. Angela has directed several productions at Pacific Theatre, including John Patrick Shanley's Outside Mullingar; Margaret Edson's Wit; Emil Sher's Mourning Dove; Stephen Adly Guirgis' Jesus Hopped the 'A' Train; Craig Wright's Grace; Arlene Hutton's Last Train to Nibroc; and Marsha Norman's Traveler in the Dark. Angela has been nominated for several Jessie Richardson Theatre Awards, winning once for Outstanding Direction and three times for Outstanding Production.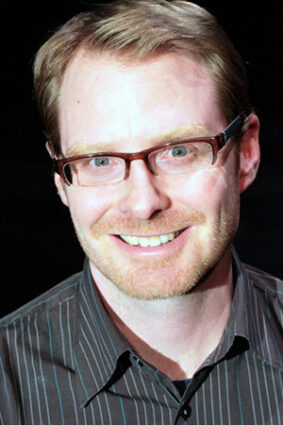 James Popoff
James is a theatre artist and instructor living in Cochrane, Alberta. In 2007 he founded Burnt Thicket Theatre where he was the artistic director until 2017. Creation credits include Hockey Dad: A Play in Three Periods, Twinkle, Solo Joe, Sackcloth and Ashes, Inheritance, and Peddling Parables. James holds a MFA from the University of Calgary where he studied Solo Performance Creation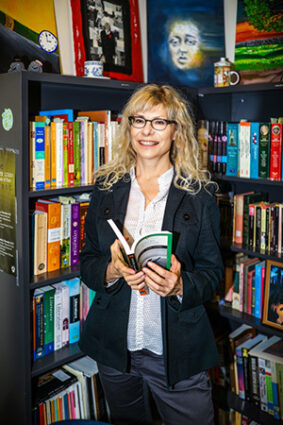 Dr. Rita Dirks
Rita is Associate Professor of English Literature at Ambrose University. Her research and specialty teaching interests include Decadence, Modernism, Women's & Gender Studies. Her recent publications focus on Oscar Wilde, Derrida, and Canadian Literature and include; "English Class Performs Shakespeare's Henry V." Anthem Magazine of Ambrose University and "A Christian and a Scholar." Anthem Magazine of Ambrose University. Dr. Dirks is a member of the Modern Languages Association and of the American Association of Teachers of Slavic and East European Languages. Public Lectures include; "John Keats and Bright Star", "Wilde Stuff. Oscar Wilde and Christianity" and "J.D. Salinger's Catcher in the Rye: Holden Caufield as Saint".