Pandemic Edition Winners
We are so pleased to announce the winners of our Annual Scripts on Fire New Play Competition.
We received 18 submissions from across Canada and our jury had a hearty discussion around all the stories that were submitted.
Our jury consisted of – Ken Hildebrandt, Jacqueline Marie, Mark Lewandowski.
The two Honorable Mentions are:
"Cleft" by Ron Fromstein of Toronto, Ontario
"Pressure" by Amanda Samuelson of Edmonton, Alberta
Our winner is – "7x12"
By Heidi Susanne MacDonald of Rosebud, Alberta
Heidi is a lot of things. In the world of theatre, she is primarily an actor, director, and fight choreographer. She is also a poet and a writer, which sometimes lands her smooshing both her worlds of stage light and candle light together to write plays (which usually looks more like the incessant blue flicker of a screen). Heidi also works as a nurse in the Drumheller Hospital - not far from her little cottage in Rosebud, Alberta where she lives with her cat Hermia. Heidi holds an FRSA in Acting from Rosebud School of the Arts and an IAC with Fight Directors Canada. She loves stories that draw us deep, get us asking questions, and that make a little more space for the breath of God. As a queer Christian artist, she is also continually seeking out stories of intersectionality and inclusivity for all people that Christ brings to His table. Some favourite acting credits include: The Amish Project (Rosebud Theatre), Easter Island (Further In Theatre), and Lucy Lost in Cancer Land (Common Thread Theatre). Some favourite directing credits include: Kokhum & me (The Rest of Us Theatre) and Salt Water Moon (Creating Genesis Theatre). Her next directing project (Agape for Incendiary Festival) is coming to the Motel Theatre in May 2021. You can also catch her acting in Fire Exit's upcoming production of This Random World.
About "7x12"
7x12 is most simply a story of a nurse who works in a penitentiary for female offenders. But pull back the layers, and it is about a whole lot more. The play is a two-hander (meaning only two actors), told from the point-of-view of "Nurse." Nurse is assigned to care for an inmate who is dying of kidney cancer and has only a short time left to live. The action takes place entirely within the four walls of the Inmate's cell, but the story telling ebbs and flows in and out of the present and the past as bits and pieces of the lives of Nurse and Inmate are revealed to the audience. Nurse has burdens that she is determined to leave outside of the walls of the prison, while Inmate is determined to draw Nurse out of herself before the end. God shows up in unexpected ways, and healing comes in forms that neither woman expects.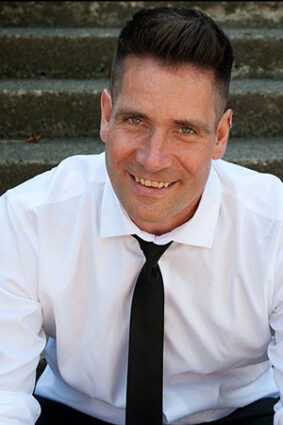 Ken Hildebrandt
A University of the Fraser Valley graduate with a Bachelor of Arts Degree in English and Theatre, Ken is the founding Executive/Artistic Director of Gallery 7 Theatre and has been with the theatre since its inception in 1991. In addition to managing the organization, Ken occasionally directs, acts or does lighting design. Select directing credits include; Doubt, a Parable, Halo, The Giver, Driving Miss Daisy, The Importance of Being Earnest, William Golding's Lord of the Flies and the Canadian amateur premier of Swallows and Amazons. Select acting projects include Macbeth for UFV Theatre and Tuesdays with Morrie, which played at both Gallery 7 Theatre and at Pacific Theatre in Vancouver, BC. An award-winning lighting designer, Ken's designs include Hamlet (UFV), The Fantasticks, Mary's Wedding, The Adventures of Tom Sawyer and The Hiding Place. When not doing theatre, Ken enjoys announcing at airshows, flying airplanes and relaxing at home with friends, movies and video games. Recently, Ken was honoured to be selected one of the Top 40 Alumni of the University of the Fraser Valley in celebration of the university's 40th anniversary. He is passionate about the power of theatre to engage, entertain and provoke thought, and especially passionate about Gallery 7 Theatre's mandate to explore the spiritual, relational and social aspects of the human experience with a vision towards hope, reconciliation and redemption.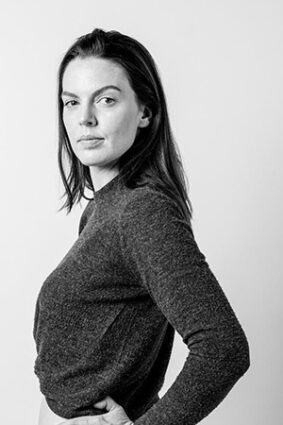 Jacqueline Marie
Jacqueline holds her BA (TWU) and MFA (U of C) in Drama specializing in Voice and Movement, she has attended the National Voice Intensive ('13), International Voice Workshop (Banff '14) and the Embodied Practice Masterclass. An actor, director and voice/movement coach Jacqueline has taught in her field for over 10 years including: Ambrose University, Rosebud School of the Arts, Trinity Western University, Treehouse Theatre, Storybook Theatre, Vancouver Women's Speaker's Guild and others. Classically trained as a dancer and actor Jacqueline has worked on both stage and screen (and voice over) in Western Canada, the USA and Europe, select credits include; Extinction Therapist, Beakerhead (AB) Impulse International Prague Quadrennial (CZ), House on the End of the Road, Canoe Festival (AB), Mary's Wedding Shoreline, Theatre (BC), Proof, Pacific Theatre (BC), Que Je Suis, LPT Dance Theatre (BC).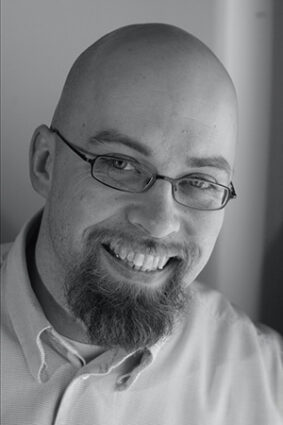 Mark Lewandowski
After many years working at Rosebud Theatre, Mark is now exploring the world outside Rosebud dabbling in film, theatre, voice-over work, and events. Throughout his career, he has been involved with developing many new scripts, most recently Lucy Lost in Cancerland (Common Thread Theatre Collective) and A Timeless Journey (Seed & the Soil). Mark has directed numerous productions with Fire Exit including; Here Breaks the Heart, Halo and Sarah and the Dinosaur. He lives in Rosebud with his supportive wife and multi-talented daughter, wishing his chef son would come home to cook.