2021 Winners
We are so pleased to announce the winners of our Annual Scripts on Fire New Play Competition.
We had our largest submissions ever, with 28 scripts from Canada.
Our jury consisted of – Aaron Krogman, Shari Wattling, Chris Stockton.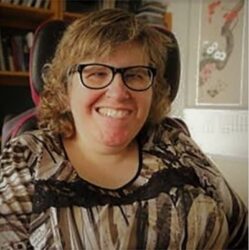 Our Honorable Mention is – "Paratransit Runs on Judgement Day"
By Heidi Janz of Edmonton, AB

Heidi Janz, PhD is a playwright, filmmaker, academic, and
disability-rights advocate based in Edmonton, Alberta. (She is also
generally very tired.) Her produced plays include Crips Against the Law of Gravity, Returned to Sender, and The Book of Jobes.
Her creative work focuses on making the experiences of people with
disabilities accessible to audiences made up of both people with
disabilities and people who are temporarily able-bodied. Heidi Janz also
has cerebral palsy.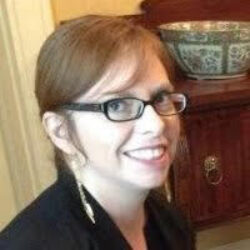 Our winner is – "How to Make a Metis"
By Tereasa Maillie of Calgary, AB
Tereasa Maillie (she/her) is a playwright, writer, activist and historian living in her hometown of Calgary. Her first play Crystal Ball debuted at the 2010 Calgary Fringe. Many more followed including Emma which won the CAT community theatre award in 2012, and DIY Theatre's Wildrose: A Doll's House. She also sits on the board for Alberta Playwrights' Network and Calgary's Outlink. As a historian, Tereasa is currently working on her first book about 2SLGTBQIA+ history in Canada.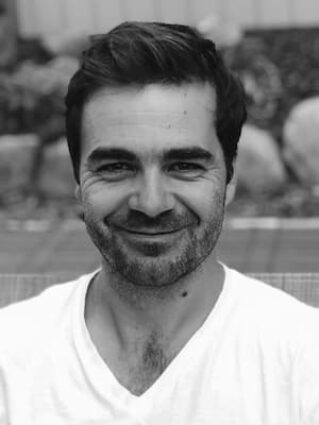 Aaron Krogman
Aaron Krogman is an actor, writer, songwriter, and faculty member at Rosebud School of the Arts, a theatre school on the Alberta prairies from which he graduated in 2008 as a guild member. Aaron has spent much of the last decade and a half acting on the stages of Rosebud Theatre and the Canadian Badlands Passion Play. In 2014, Aaron was nominated for an AMPIA for best screenwriter for Carl's Way. Last February Aaron's short film Like It Is was adapted for Burnt Thicket Theatre's audio-drama series Tied In Knots.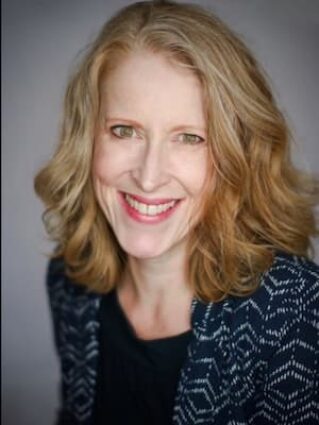 Shari Wattling
Shari Wattling is a Calgary-based actor, director and dramaturg. She has worked at Theatre Calgary as Associate Artistic Director and Interim Artistic Director, and as Artistic Producer at Lunchbox Theatre. She has been dramaturg for workshops and productions at Theatre Calgary, Alberta Theatre Projects, Quest Theatre, Lunchbox Theatre, Alberta Playwrights Network, Vertigo Theatre, Swallow-A-Bicycle, and Bard on the Beach. Directing credits include Last Christmas, Book Club and Book Club II: The Next Chapter at Lunchbox Theatre, and Huck Finn for Storybook Theatre. She has appeared on stage at Vertigo Theatre, Alberta Theatre Projects, Theatre Calgary, Quest Theatre, Forte Musical Theatre, Lunchbox Theatre, Shadow Productions and the improvised soap-opera Dirty Laundry.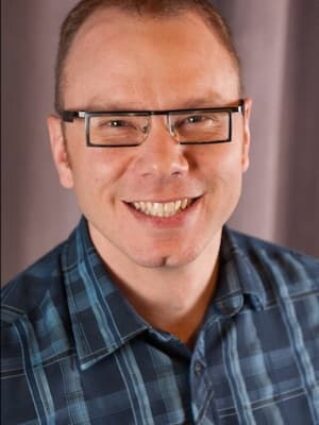 Chris Stockton
Chris Stockton is a theatre director, creator and playwright who grew up in Airdrie and is thrilled to be a part of the Calgary and area theatre community.
Directorial credits include: The Laramie Project, Urinetown The Musical, Thoroughly Modern Millie, Les Miserables, You Can't Take It With You, Sleeping Beauty,Fully Committed, I and You and The Shape of Things.
As a playwright, Chris has written the award winning one-acts: The Distance Between El, Oh, Vea and Eee and Things Never Heard (book, music and lyrics). He has written seventeen theatre for young audience plays that have had their World Premieres in collaboration with Stage West for Kids. He was the 2017 Alberta Playwrights Network "Commissioned" Champion and was one of twelve playwrights accepted into the 2017 APN RBC Emerging Artist Playwright Mentorship Program.
Chris graduated from The University of Lethbridge in 2003 with a B.F.A. (Drama) w/distinction and a B.Ed. (Drama Education) and is the Artistic Director of Birnton Theatricals – celebrating 10 years of entertaining Calgary audiences in 2021.